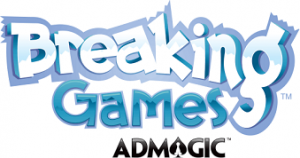 BreakingGames is a publishing company started by Ad Magic to help Kickstarters and indie designers achieve their goals of entering the retail market place. BreakingGames is proud to say that it has placed many indie games in Target, Barnes & Noble, and in stores throughout the world.
Epic Games is the maker of Unreal Engine technology, used by millions of developers to ship high-quality games and experiences across PC, console, mobile, VR and AR platforms. Unreal Engine is also used for cinematic production, visualization, design and simulation. Get it for free at unrealengine.com.

D20PRO is a virtual tabletop (VTT) that automates the elements of pen-and-paper RPGs, while preserving full GM control. D20PRO allows you to take your adventures to the next level, with map creation tools, fog-of-war, shadow casting and more. Create your own campaign or draw from our marketplace of ready-to-play adventures, maps and tokens from top publishers. 
D20PRO is a product of Mesa Mundi Inc., a leader in interactive technologies including multi-touch game tables.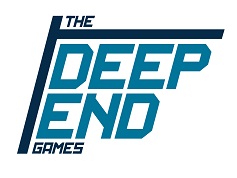 The Deep End Games is an indie developer with AAA pedigree. Comprised of married couple Amanda and Bill Gardner (whose prior credits include Lead Designer on Bioshock and Design Director on Bioshock Infinite), their debut Perception launched on PS4/PC/XB1 in Spring 2017, with the Switch version dropping September 2017. Perception is a first person thriller about a blind woman's journey to prove herself by exploring the haunted mansion from her nightmares.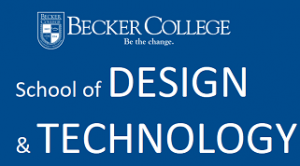 The Interactive Media and Game Design department at Becker College is Ranked #5 in the World, and is a powerhouse in technology. You can choose to major in one of the five programs with minors in complementary departments to give you an expansive and flexible skill set. The School of Design and Technology at Becker College offers undergraduate majors and minors in: Interactive Media and Game Design, Applied Computer Science, Business, Data Science, and Math.
Gamewright was founded in 1994 by four parents whose kids wanted great games. From the start, our mission has reminded clear: Create the highest quality family games with outstanding play-value. Guided by themes and experiences that transcend age and salted with a bit of irreverence, our games are designed to foster laughter, learning, friendship, and fun. 

Prepare for a career in Game Development and Simulation Programming, Video Game Design or Graphics, Multimedia and Web Design at New England Institute of Technology. NEIT is a private, non-profit technical university offering Associate, Bachelor's, Master's and Online Degrees in over 50 programs.
New Leaf Legal is a boutique law firm that specializes in business and intellectual property law services for startups, small businesses, entrepreneurs, and creatives. From corporations to solo ventures, we help businesses with their daily legal needs, often functioning as outside in-house counsel.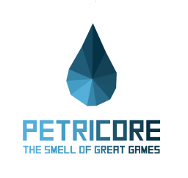 Petricore is an award-winning game development studio that develops Mobile and Desktop applications for clients around the world. Our current project is Battery Boy, an endless runner that changes based on the battery life of your real-life device.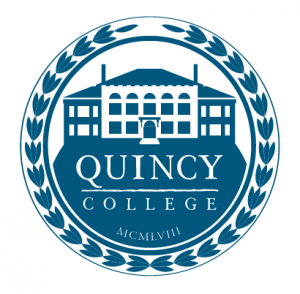 Founded in 1958, Quincy College is a two-year, municipally affiliated community college serving approximately 4,500 students at campuses located in commuter friendly Quincy and Plymouth, Massachusetts. On the cutting edge of 3D printing, Robotics Programming, Engineering Technology, Web & Mobile Development, and Game Development, Quincy College offers 34 associate degree programs and 26 certificate programs in a variety of disciplines, perfect for the avid gamer, website designer, budding entrepreneur, and app developer. For additional information, visit www.quincycollege.edu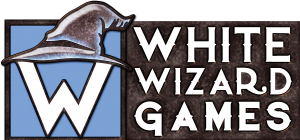 White Wizard Games, creators of Star Realms, Epic Card Game, and Hero Realms, was founded in 2013 by two Magic: the Gathering Hall of Famers. Their first game, Star Realms, a space combat deckbuilding game, exploded in popularity and has won 7 Game of the Year awards. Their games are easy to learn and have enough strategic depth for even the most advanced gamers. The company has raised over $2M on Kickstarter, and they host the White Wizard Games Fair with over $100,000 in prizes in Framingham, MA.